People must have known about the incredible growth of Merchandise industry either Print-on-Demand field, with the largest name of Merch by Amazon. Merch sellers have no risk of: Inventory, storage, printing procedure, shipping, and return. What they need is extraordinary designs and promotion campaigns that drive their item sold.  However, there are more that people should be aware of apart from it. In fact, Merch by Amazon is not alone the Print-on-Demand platform out there. We also have Teespring and RedBubble. It's good to know that now you can sell Merch items with Teespring vs Merch by Amazon, how great!
But first, we need to get to know the Merch game first.
Merch in a nutshell: Profit
The Print-on-Demand is one of the most profitable games on the digital market at this moment. There's no need to worry about warehouse, storage, printing manufacturer, shipments or guarantee. It's the place where you upload your designs and let people buy it, the hosted platform will take care all of the logistics. With each item sale, you will receive royalties from them. It's indeed very profitable and less risky than any other industries.
In fact, while talking to Merch or Print-on-Demand, everybody is talking about Merch by Amazon. No doubt, that's the world's largest marketplace with holy super many traffics. However, although Merch by Amazon did have many Merch product categories like T-shirt, Long-sleeved, Hoodie, Sweatshirt, they focus too much on the only one: T-shirt. With other platforms, you will have more freedom to conquer other product types than follow the crowd to fight under the T-shirt category in Amazon.
But why today we are talking about Teespring, not Redbubble?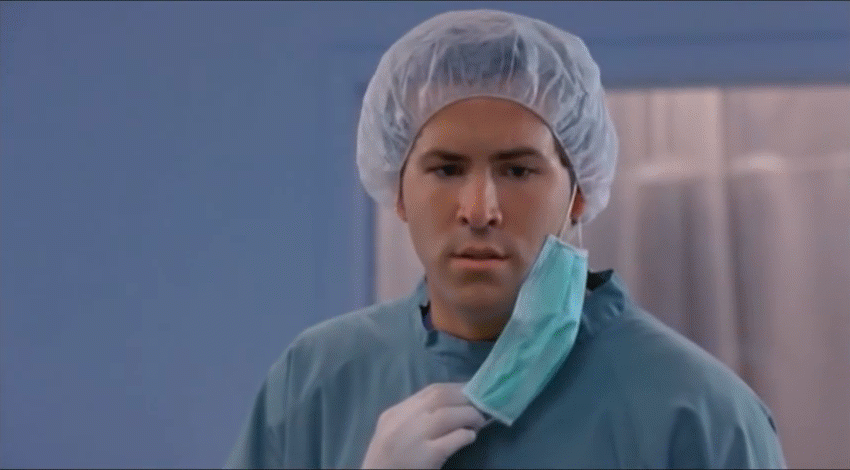 Teespring vs Merch by Amazon – the reason
Because Teespring has Boosted Network. It integrated some of the most engaged marketplaces across the web to get user's products show up in front of millions of shoppers around the world.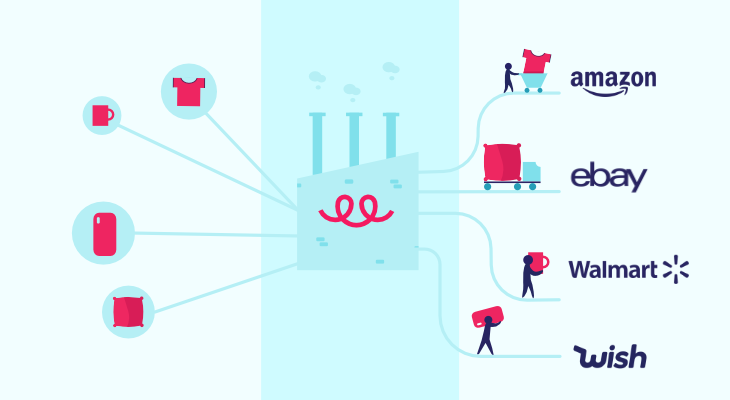 And yeah it included Amazon. When you submitted your items on Teespring, you will have the option to let Teespring list them on other marketplaces. Your apparel products will show up on Amazon.com like many other Merch items. The advantage of this is you didn't have to worry about the limit of Merch by Amazon. You can also be able to sell many things else apart from T-shirts.
Business with Merch by Amazon is exceptionally profitable since Day 1. But as time passes by, the competitive rate is rising and rising that one day could suffocate your income perhaps? Why don't expand your working area, giving yourself more options? Teespring can, they offer the same model of platform, the same opportunity for your designs, risk-free and easy. Above all, Teespring is also the place for Accessories along with Apparel. You can design phone cases, socks, mugs, home decor, and many more clothing types like hoodies, sweatshirts, tank tops, shirts, etc.
Moreover, they have invested a lot in manufacturing part. Their products always have the best quality and satisfy the buyers. A few years ago, selling on Teespring could meet some struggles because of the lower traffic flow of Teespring compared to the super high flow of Amazon. Well no more, after they launched Boosted Network, that issue was solved flawlessly. Because Teespring items now could be listed on Amazon, there are more and more people come to Teespring, and your items now can join in those traffic flow on Amazon either.
Teespring – what products you can design
Right now, Teespring product categories have: Apparel. Home Decor, Socks, Phone Cases, Stickers, Mugs, and more. In there, Apparel contains many types of clothes, including:
T-shirts

Pocket T-shirt

Hoodies

Sweatshirts

Long-sleeved

Tank-tops

…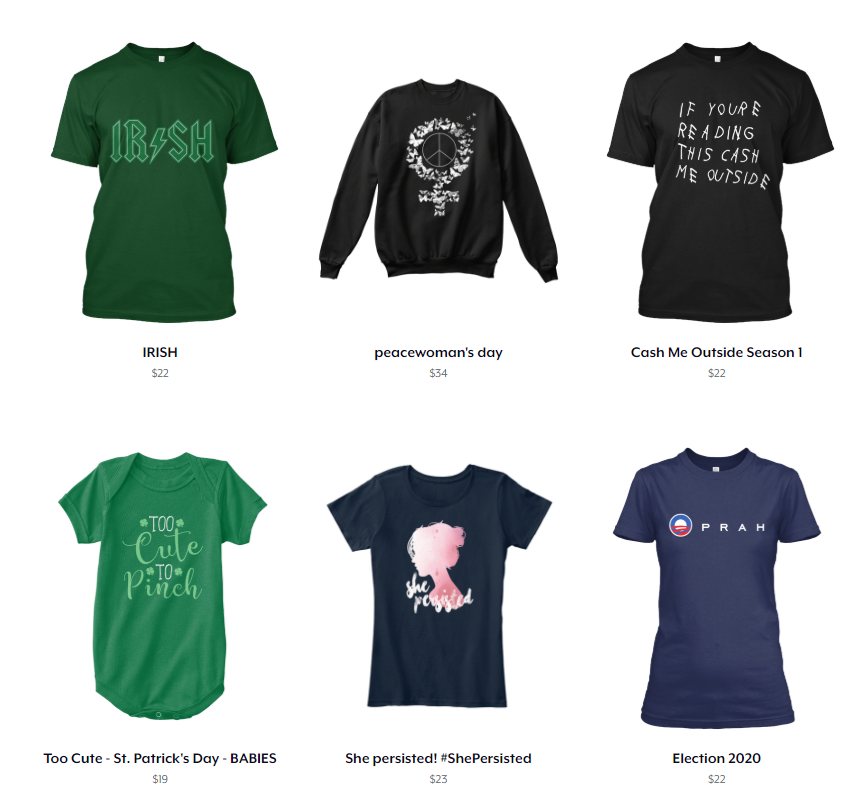 All of these are available for you to design for. You can have one item but listed all on other popular marketplaces, making it easier to get sales. Listing has never been this easy with Boosted Network of Teespring, especially Teespring vs Merch by Amazon integration.
How to work with Teespring vs Merch by Amazon?
Be advised after a year of running, now Teespring has set up some requirements to meet before they can publish your items on Boosted Network. I've heard that you will need to submit a good design based on Teespring Boosted Network Guidelines and maintain high seller trusted score. In fact, everyone can list their shirts on Teespring freely. However, what drives them sold is what matter. You might want to do research and build appropriate marketing campaigns to get success with Teespring vs Merch by Amazon.
First of all, you must do a Merch by Amazon research. What products are currently on sales on Amazon, the competitive rate, what is the trend of the market right now, and forecast the future changes.
Next step, you will need awesome designs with amazing work to surprise shopper at the first glance. Make sure that your designs are good enough to impress others and be one of a kind.
Finally, a Teespring account is a must. Well, we are working with Teespring to integrate with Merch by Amazon, either making a Teespring account is super easy,
Why do you have to do this? Why can't you just upload anything you like to the platform and stay satisfied with them? The truth is a completely different story. To get things sold, you must discover what is currently selling best.
If you upload something you like, but others didn't search for it, it would never get a sale. You must direct your work to the hottest items and blend yours into the flow. That guarantees you a higher chance of people buying it. The rest, must rely on your luck, keyword optimization and how impressive your design is.
To know what is currently selling hotly on Amazon, you must see their Best Seller Ranks (BSR) which indicate the places of those items on Amazon list. The better rank, the hotter they sell. Click on any T-shirt items and scroll down, you will find BSR

In order to know how to do Merch by Amazon research, check out this article and it will guide you from A to Z about everything. You will know how to find trends, ideas for Merch design, optimize keyword and avoid Trademark violation. I will write a short paragraph for this, you can always check the full article for more detail.
Search for best seller rank
SpyAMZ shows all the best seller rank of Merch by Amazon items in the smartest way, indicating ranks, names, and first available time. You can always filter them with advanced searching of SpyAMZ.

Or you can search for Sudden increased items, up to you 🙂
Keyword research
SpyAMZ listed all the hottest keywords of Merch by Amazon items. So, you can add those keywords to your listings and make your item hotter and hotter.

Check Trademark
You can search for keywords or phrases within SpyAMZ. If anything has trademark bound with it, it will glow red to inform you about it.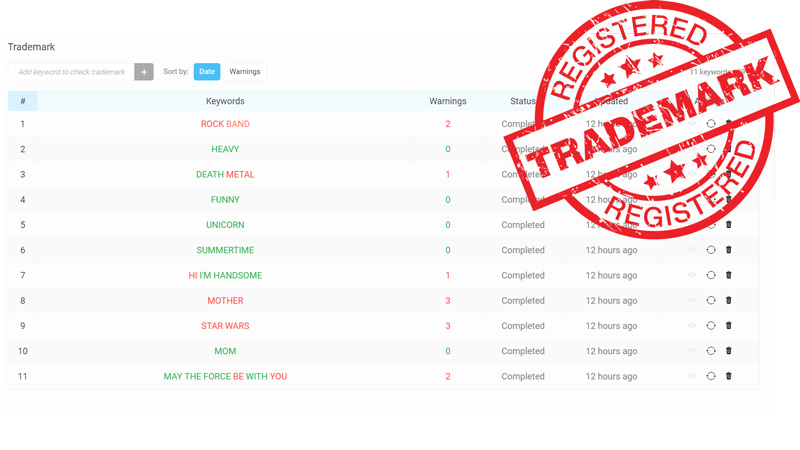 If you are a designer, then great! You can create your own awesome Shirts at no additional cost.
If you ain't a designer, you can hire yourself a team to work with you and they could possibly give so many ideas for the designing. You know, more heads = more ideas. However, more people = harder management. Designs of the team might not match each other, and you will need more resources for them to use and extract. In general, people usually manage contents and ideas for design in a Text file or spreadsheet.
Nonetheless, it proves super hard to manage that way (time to write idea, capture design image, no link between real item with stored ideas…). SpyAMZ just released a new feature to store, manage all of your ideas in just one place, with titles, descriptions and related designs. This works fabulously for the design team: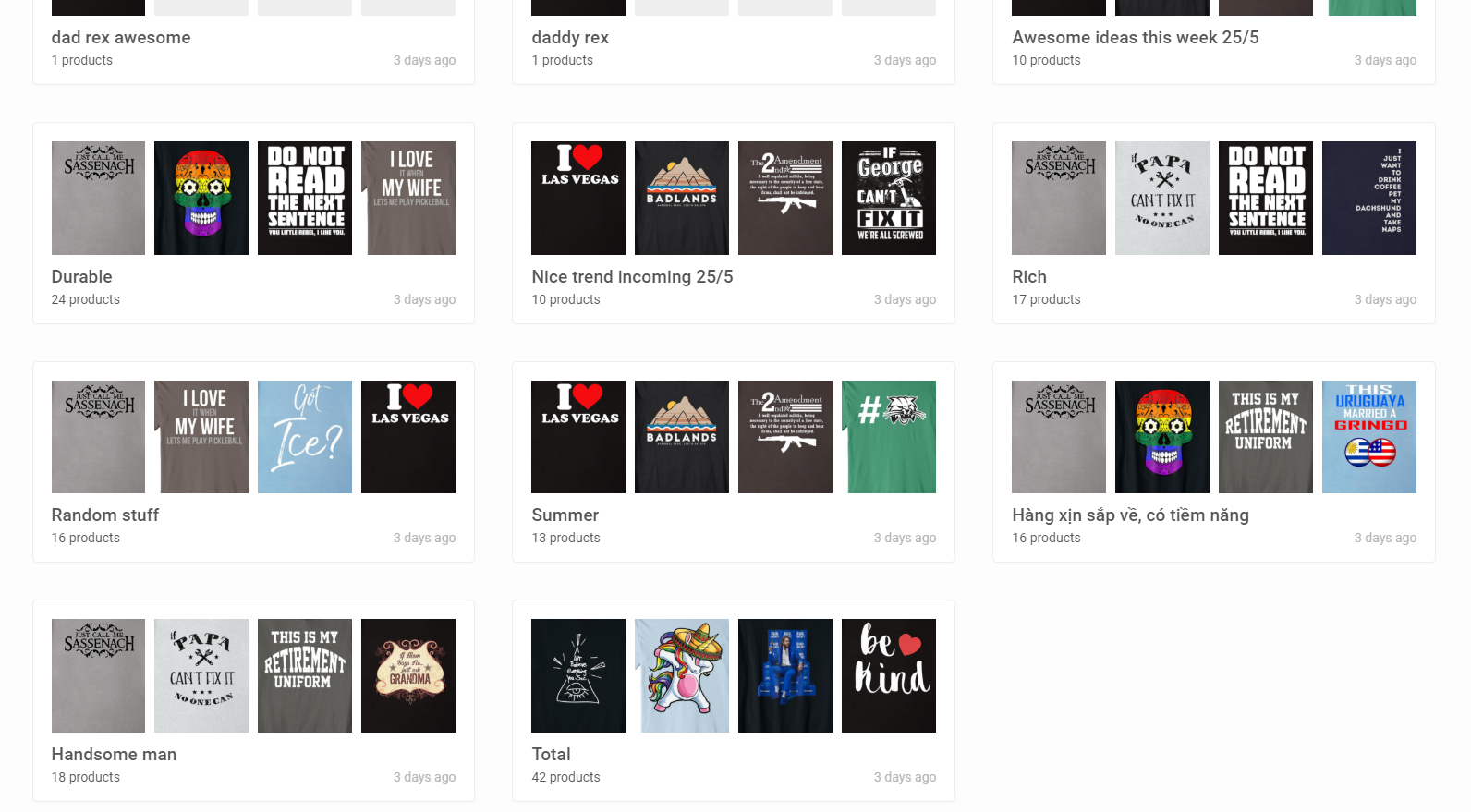 If you don't want to hire anyone else, you should start learning to design now. I mean, right now. Amazon shirts are divided into 3 kinds:
Images, picture, vector only

Text only

Artwork combine both text, images,
You can start with the easiest one (Text only) and gradually moving to other kinds, extending your creativity. The most used programs to design artwork are Photoshop CC, Illustrator or GIMP. If you are not familiar with those, you can always get on Google and look for instruction. Gradually, your skills will improve and you can become Design Master one day 🙂
To work with Teespring vs Merch by Amazon, you will need an account for it. Teespring charges no fee over registration, so you can easily sign up HERE.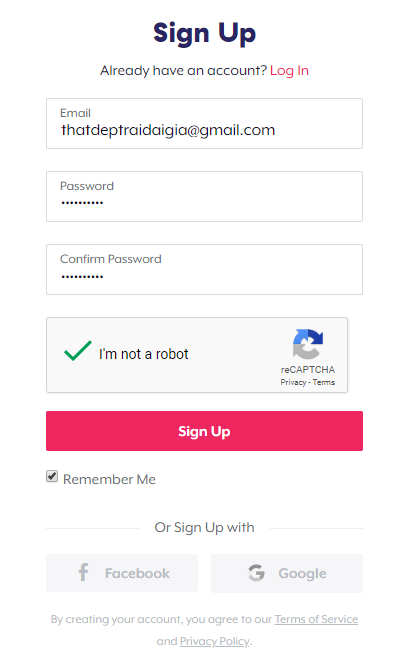 The registration takes no time, so after you finished, let's hit it!
Upload your design to Teespring
You can create text on your T-shirt right on Teespring without any image editor, or you can easily upload your artwork to the platform. Teespring let you scale freely with the design and have a fixed frame to indicate the best position for artworks. Like this: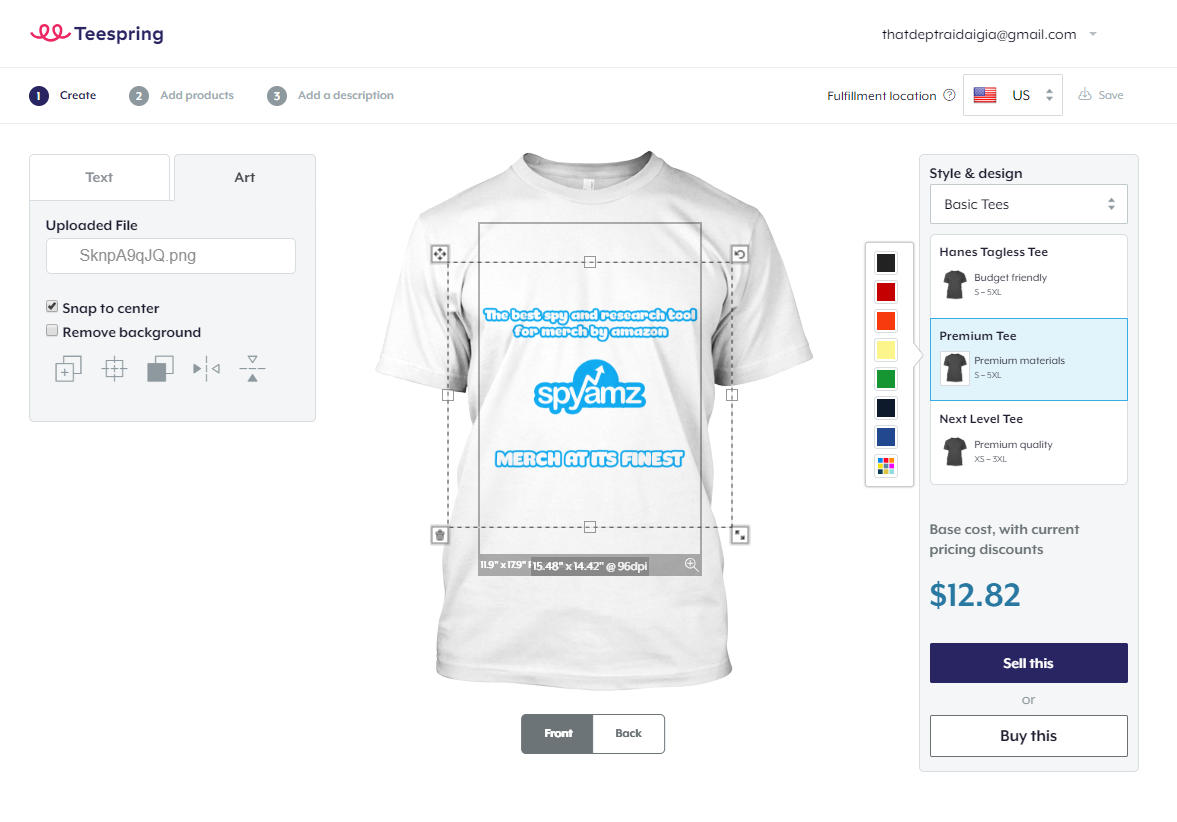 Click Sell this and it will take you to further setting for the T-shirt. However, to have your Teespring items listed on Amazon, you will need to follow Teespring Boosted Network Guidelines and maintain high seller trusted score. After having reached all requirements, you can go to your account setting and tick "Feature my campaigns in Teespring's Boosted Network" and hit Update info.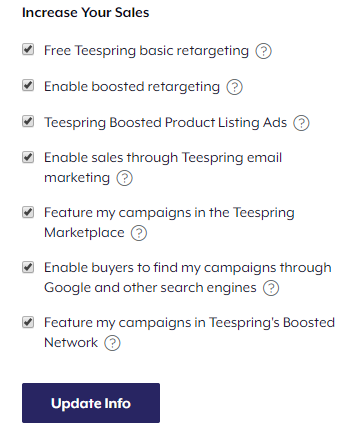 Note that when publishing items to Boosted Network, Teespring will auto optimize your listing on those platforms so you do not need to edit there. You still need to optimize the title, description and campaign URL for your shirt on Teespring. After your optimization, you can hit Launch. Teespring will take some time to list the item on Amazon or other Boosted Networks. The only way to check is you will need to search for the item on those platforms.
Profit
Now it's time for calculation. Teespring gives you a specific guaranteed profit table, helping you to plan your campaigns and revenue. With Teespring vs Merch by Amazon, you can have a bigger opportunity to get sales, and also guaranteed profit.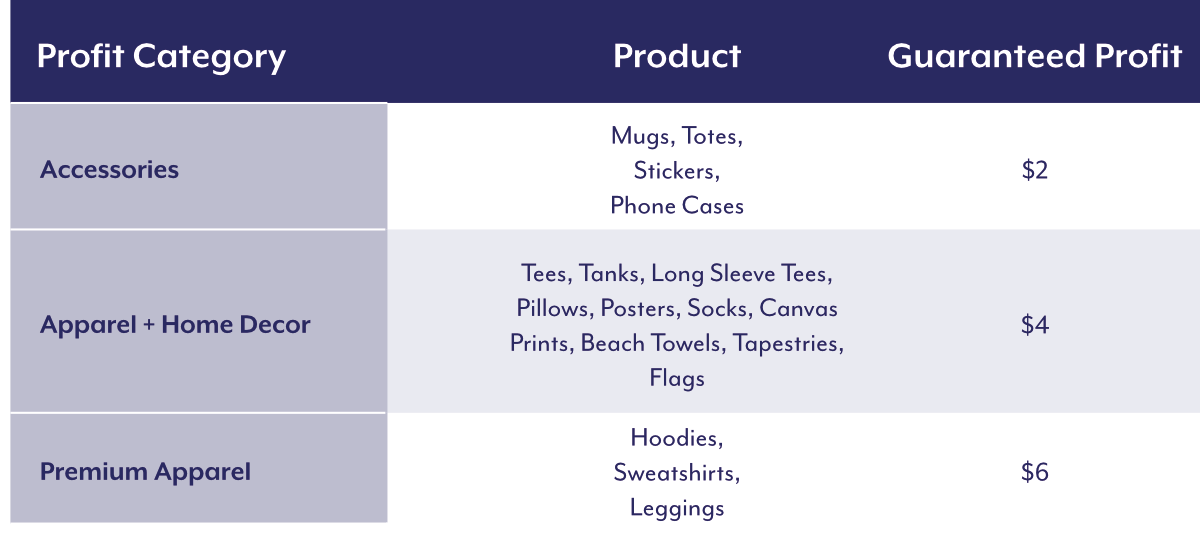 You can run some marketing campaigns and strategies for your items. But the most important thing is always doing the research carefully about Merch by Amazon market before deciding your design. This is the most crucial key while doing Teespring vs Merch by Amazon
Last words on Teespring vs Merch by Amazon
Teespring linked with many other popular networks to give their users better chances to sell products. Not only wider market spread, but also wider product selections for shoppers. However, to join in Teespring Boosted Network, you will need to comply with Boosted Network Design Guidelines, maintain a high seller trust score, and ensure your listings are set to always available or continuous relaunch. The first thing you need to do is to understand fully about the Merch game, Merch by Amazon and Teespring. Then, a deep, detailed Merch by Amazon research is a must to get success. You can design everything yourself, or hire a design team to do the work for you. Remember, ideas and trends are what matters. Once done, you can upload your design to Teespring, optimize listing and start launching your campaign. To opt-in other Boosted Network listing, go to your Account setting and enable "Feature my campaigns in Teespring's Boosted Network". Good luck with sale! 😉