This article surely will guide you to find the profitable Merch by Amazon design idea. Merch by Amazon is undoubtedly a goldmine for everyone that knows how to merch it. In short, it's a print-on-demand service, you the designer need no warehouse, storage or factory to produce T-shirt, Amazon got it covered. All you need is your maximum creative mind and getting your T-shirt on top of the search page. To achieve that, you might want to do a little trick and research to discover what's worth selling.
In short, you will have some choices here:
Predict what people's want

Get inspiration from others

Decide with data, information and knowledge
1. Predict what people want is super hard as without any clue, it's impossible.
2. Get Inspiration from other's, good idea, but you'll be confused in millions of design. "Should I take this one, or that one? Which one is better and likely to get more sales?" Gosh it's hard.
3. Decide with data, information and knowledge, ta da the most reliable, trustworthy choice with the most effective result
So, let's start with how to find profitable Merch by Amazon design idea with SpyAMZ.
You have 2 options:
You have no idea about what you will search for

You've already had it.
1. I haven't had any idea about what I search for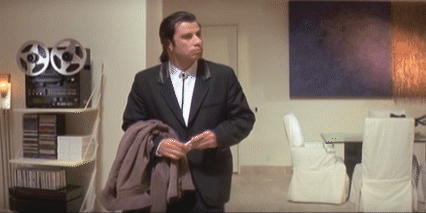 There are MILLIONS of suggestions over on SpyAMZ, all you need is just to login to the tool, click on Trending items, or Keywords Analytics, or search for sudden rising items to high ranks recently, or new feature Events. To find profitable merch by Amazon design idea you will need to find a niche for it first.
Check out the video below to know how to get design idea with SpyAMZ:
For Too Long – Didn't Watch:
Search for sudden increased items in the recent week and ranked higher than 200K.

Looking in Keyword Analytics to find what keywords are currently hot on Merch market

Take a look around in the Trending items, identify the nice design that suits you
For example, as the video above suggests, we will go for the Summer niche. So, there you go, with the aid of SpyAMZ now you have a niche to look for, let's get to the option 2.
2. I had what I wanted to search
Next step, we will need to find profitable merch by Amazon design idea about "SUMMER". You can easily go to Amazon.com, search in Clothing category with the keyword "Summer", plus a line "Lightweight, Classic fit, Double-needle sleeve and bottom hem" this is the magic word for Merch by Amazon items.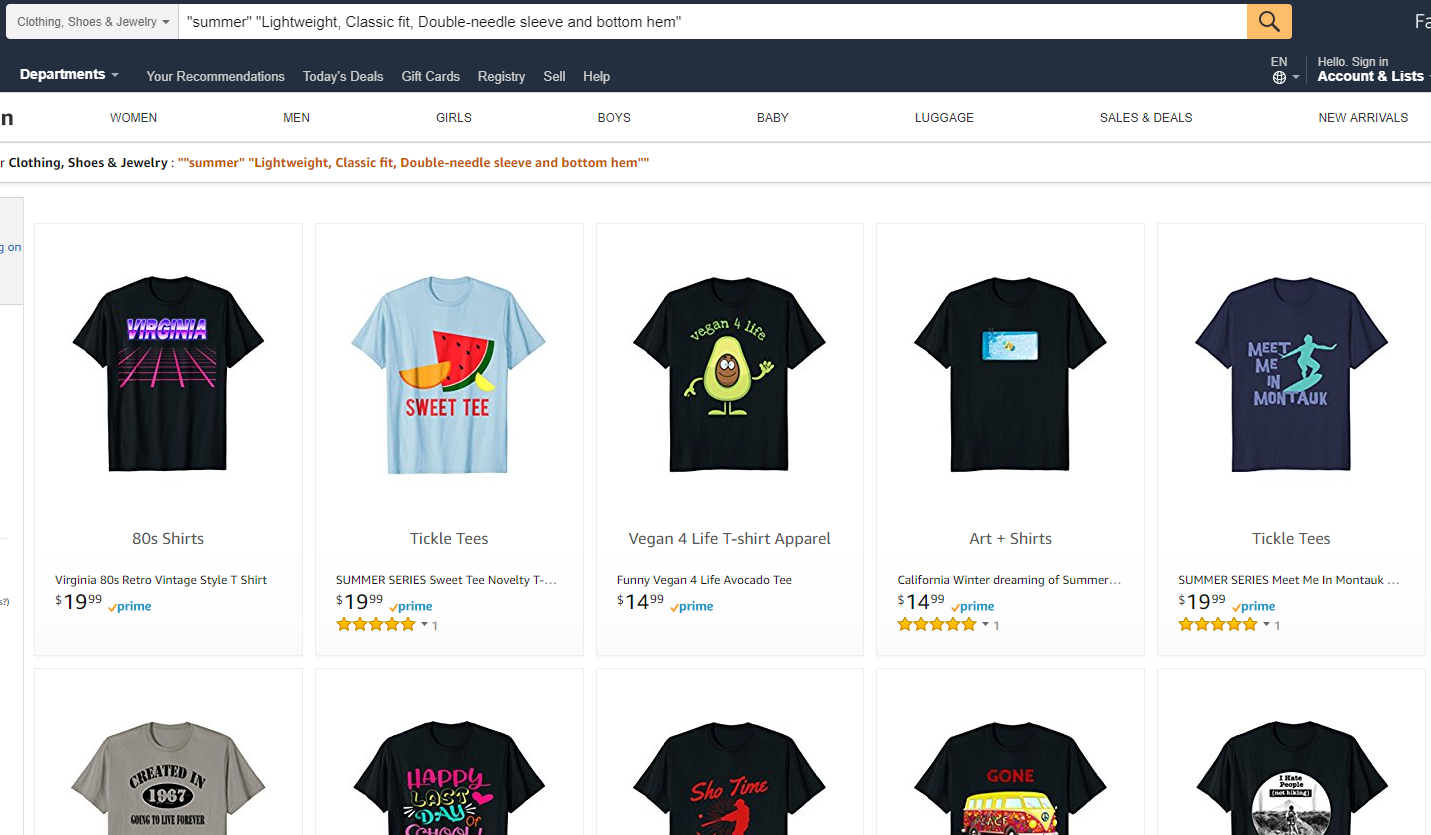 However that would be unwise, because Amazon does not provide you the full name, immediate rank, rank change, first available date and ASIN of the items, even the items are no longer available on Amazon.com. Meanwhile, SpyAMZ can do all of those, like this: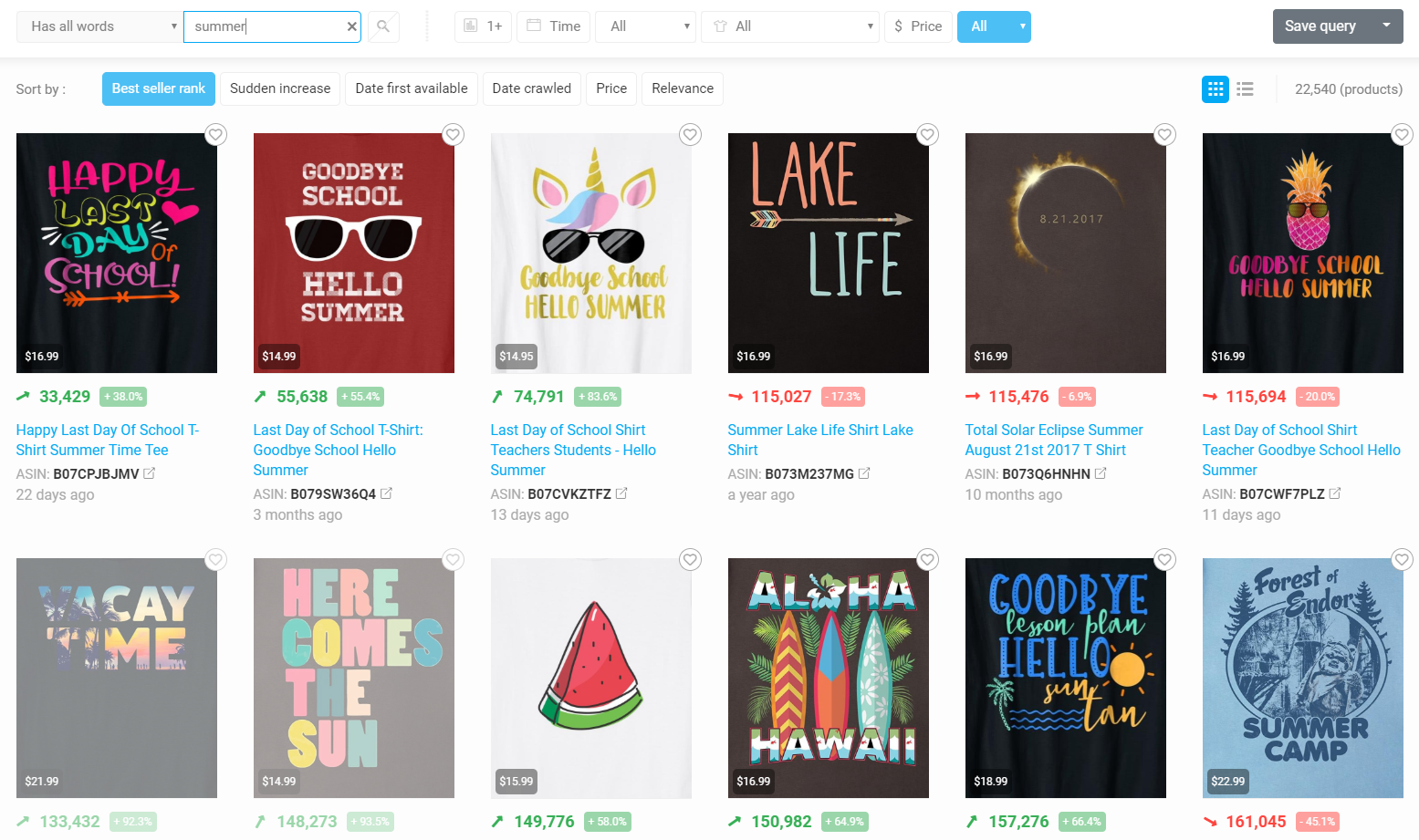 Mining the Data
So, to find profitable Merch by Amazon design idea from these items, it's advised to base on these criteria:
Rank history / Rank changes

Current rank

Price

First available date

Trademark violence?

Copycat detected?
It's not nice to copy/steal other's designs and make it your own, but it's okay to learn and get inspired from them. Following the trends requires you to adapt the flow of the Merch market.
Follow the hot designs
Next step, please click on Best Seller Rank, filter the ranks you want (<100k or 200k) with Alive status, then select the highest ranked item: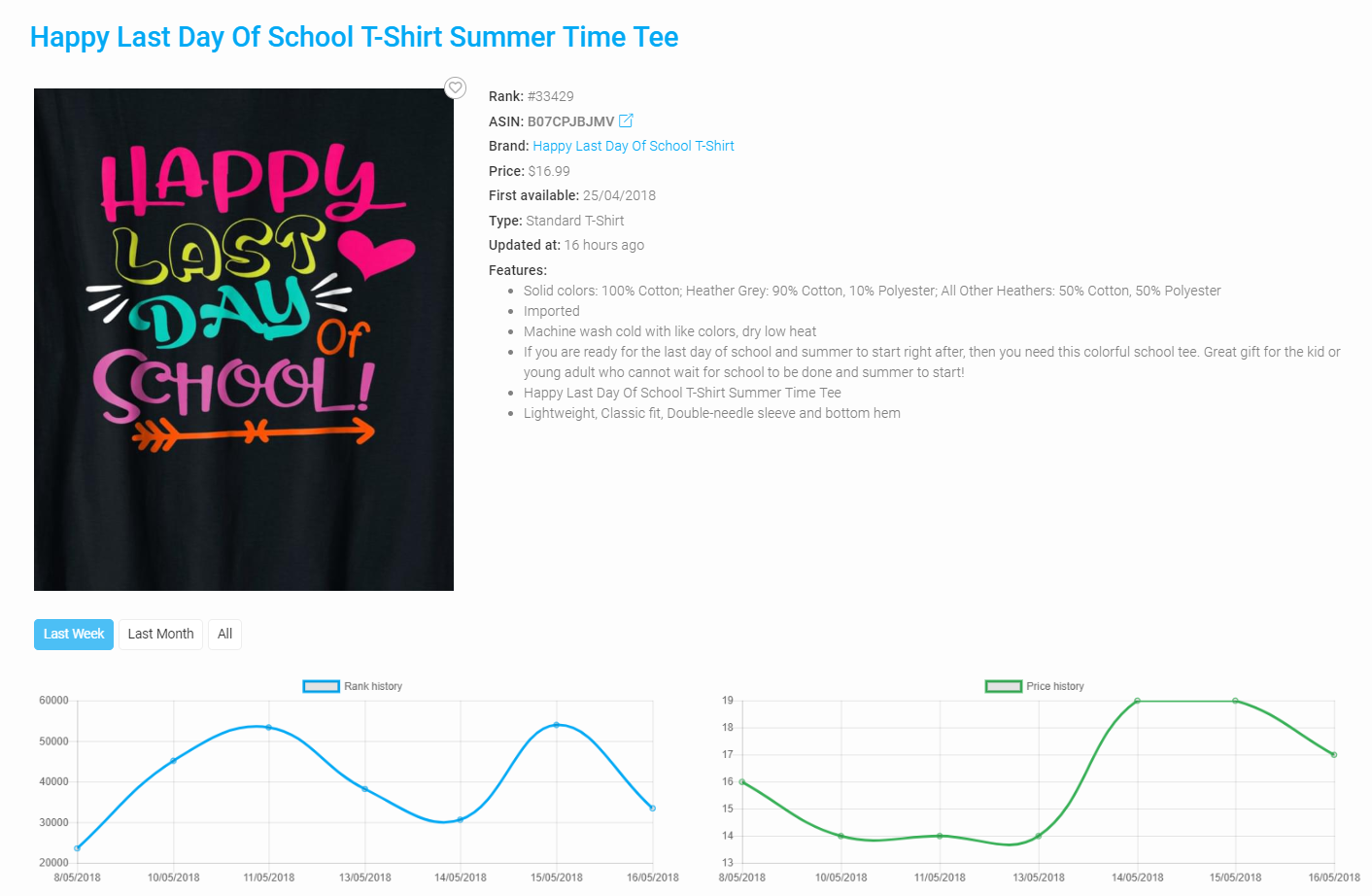 This t-shirt has ranked on 33K, having a lot of sales each day. We could use this one, to inspire your designs. You can use the same sentence but change the design, layout, color, pattern, anything and make it your own.
Nonetheless, hot items mean hot targets. Therefore, there are a lot of followers and look-alike to this item. They are spreading all over Merch by Amazon market, making the competitive rate of this niche raised to a higher level.
So, if your design is not good enough or not well-optimized, it will be drowned in the crowd with none sale made. How pathetic… There's always be a risk after all.
Target the potentials
This way is a little more confusing, but it's safer. Why confusing? Because potential items do not have high ranks, you won't be able to indicate which one to follow. In fact, there's a good way to find such potential items with lower risks: Go to Sudden Increase tab / Rank filter <200k / Time filter 1 week: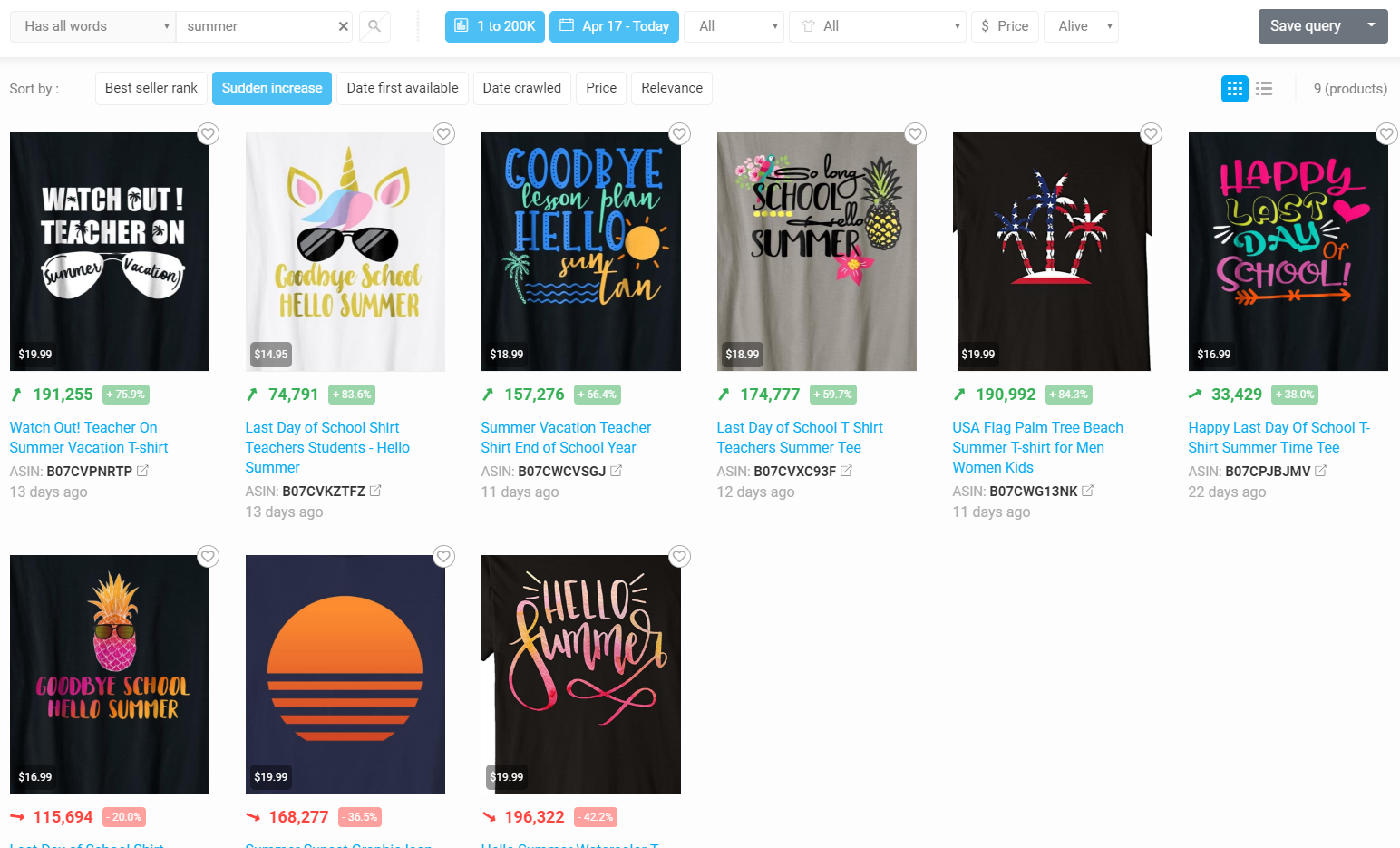 At least these items will have fewer followers and competitors, and you will be easier to push your item on the top page. But why choose them? How can they help us find the profitable Merch by Amazon design idea? Very simple:
They had a sudden increase in their ranks, jumping in very fast to high rank;

They've just gone live recently, in a week or a month.
Reaching such speed in that such short time, there must be something suspicious here worth looking in. Therefore, these are the most potential items on the market, you can follow it at Day One to get time and rank advantage, likely to attract more customers.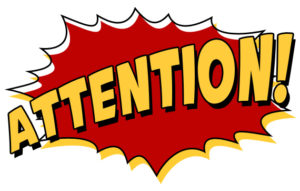 But, it's not that easy. There's a chance that these items will not become a trend, then failed miserably. I'm sure you do not want it to end this way.
This method is pretty more useful to high-tiered Merch by Amazon account, which allowed to upload many more designs. Many uploads mean higher chance, surely one of the uploads will work, and sales will come 😍
Keywords, more Keywords
This, is the key to bring your design on the top search page. Because many people will have the same niche, the same idea as yours, so you must do anything at all cost to bring your item to the spotlight.
Keywords are what you need. It affected directly via the search and the more keyword matched, the higher chance for your items. It based on both keyword density and quantity, so you need to balance them well to get the best result.
Be advised that you will have 3 fields to put your text in:
The item's name (of course);

The item's brand;

2 bullets points within item's description.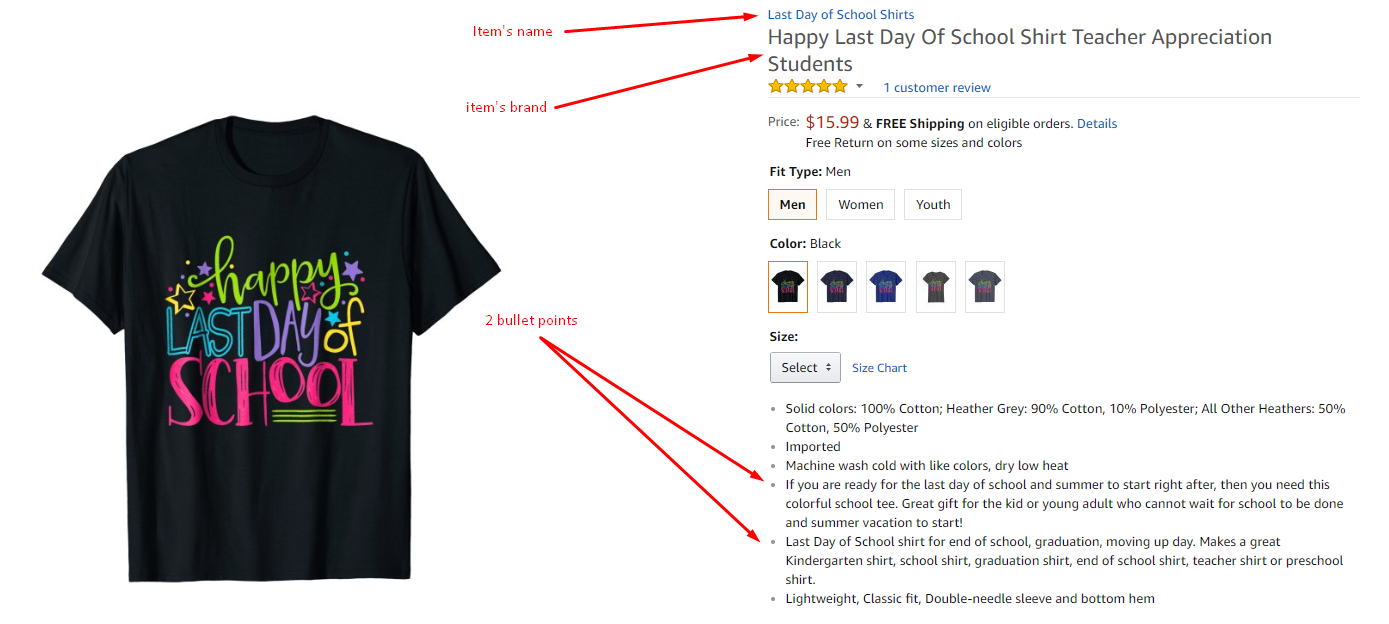 As you can see on the t-shirt above, it has custom brand name, custom item's name with 2 bullet points, that's the window for you to put in keywords. So, let's find out WHAT you will put in this window.
To find profitable Merch by Amazon design idea is not only design searching, but also keyword optimization. The most basic concept of that optimization: use the hottest and most popular keywords, even they have nothing to do with your design's theme:)
Our design is for Summer and the main keyword is "Last day of school". Try to find something relevant to Summer or school like: "beach, sun, hot, ice-cream, watermelon, class, teacher, student", etc. After sorting them out, you will need to add some other hot non-relevant keywords either. Why non-relevant ones? Because they are hot, people searched for them a lot, if your item has those keywords, it will have higher chance to appear on search pages in overall. You can find those hot keywords easily with SpyAMZ: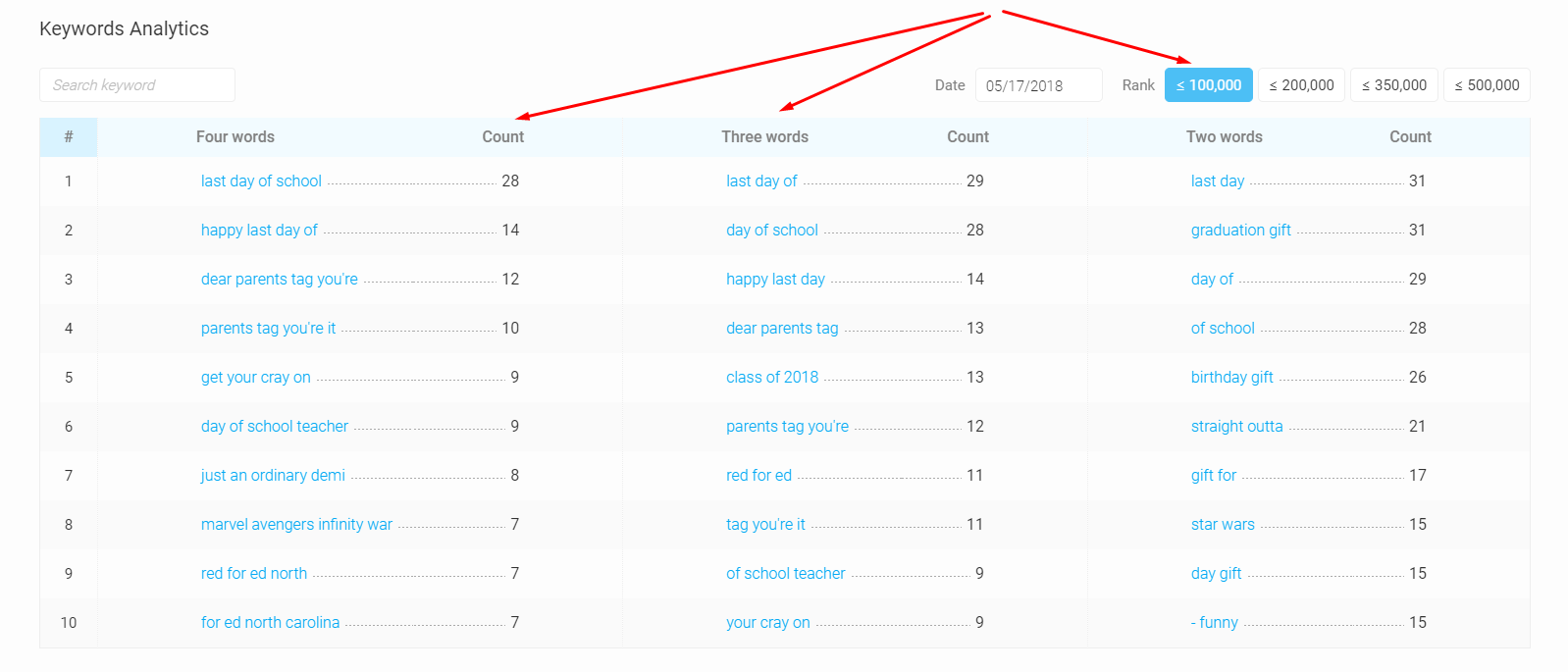 These all are the hottest keywords that appeared within <100k ranked items, which is very popular. As you can see, you can use "Gift, Graduation, Parents, Tag, Get your cray on, Straight outta, Funny", etc. Then, you need to manage and order all of your keyword pool, balanced between density and quantity.
Final words on how to find profitable Merch by Amazon design idea
Making money with Merch by Amazon sounds easy (just design and be creative, no need T-shirt producing or shipping) but not that easy (high competitive rate, strict Trademark and Copyright policies, etc). But if you know what you are doing, you will merch it well with hell lots of money.
The first thing when doing Merch by Amazon is to find profitable Merch by Amazon design idea. You can predict what people's want, but I do not recommend stealing what others are doing, but to make a wise, well-analyzed decision yourself.
I'm not recommending the 2nd method, but the 3rd one. In fact, you can do it easily with SpyAMZ. This is a tool used for Merch sellers, providing 8 Millions design database with advanced search/tracking, Trademark, Events and Keywords Analytics. All in one for you to use.
>> Join in FREE today with a free trial, giving you access to all features HERE <<