June is coming with many events and trends, do not miss out the chances. Working in Merch field requires the fastest hands and minds to extract ideas and trends from upcoming events to get more sales. Today SpyAMZ proudly present the Events and Trends of this following June. Hurry up and seize the opportunity, money's waiting!
Firstly, please look in our June Hot Calendar: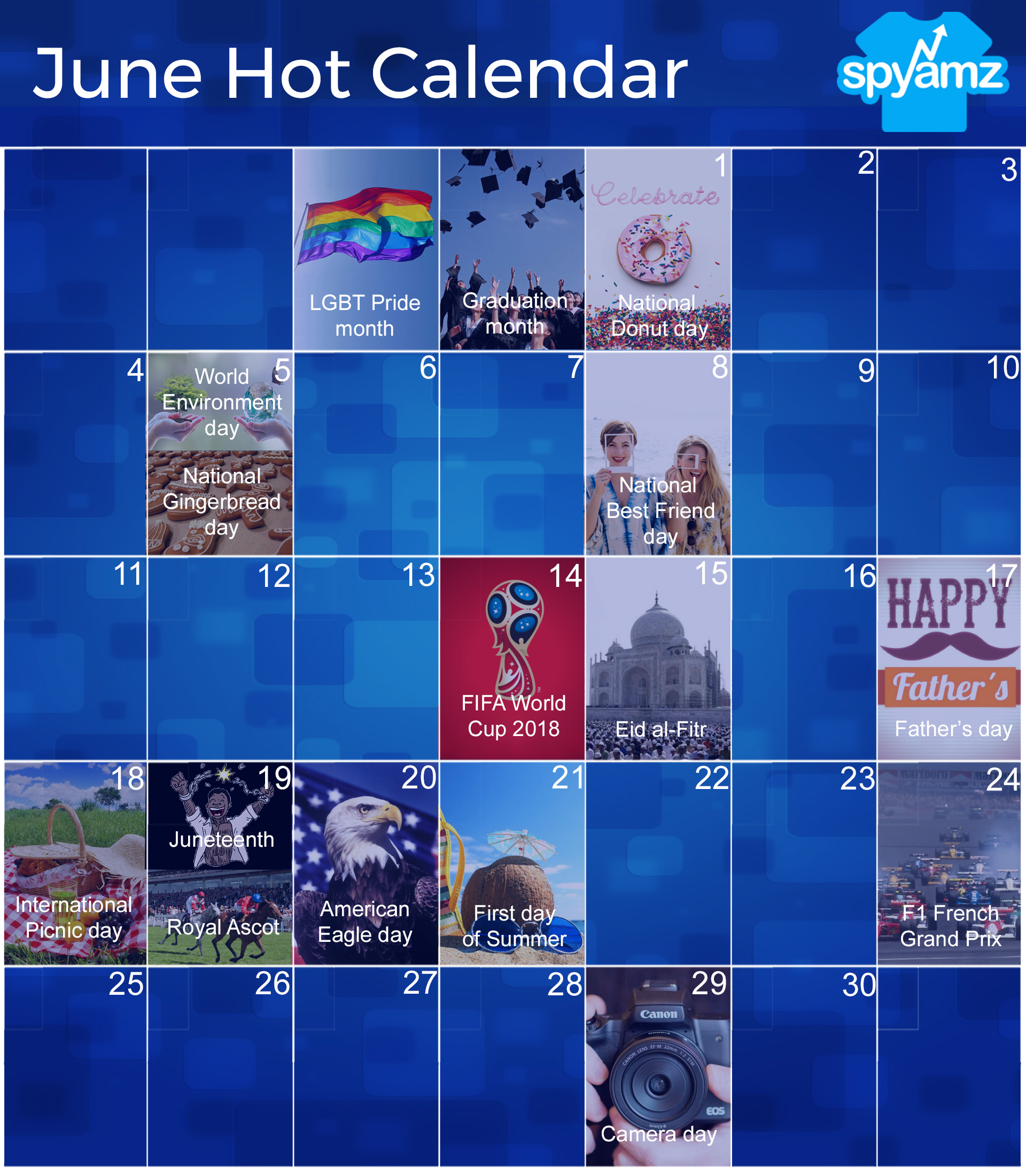 Design Inspiration! It's time to get CREATIVE
LGBT Pride - running the whole June
It's Coming Out month for LGBT community. This is the time they are absolute confident to show their real sides, their real gender trends. They march, go on parade, kiss, and love each other in public. Regardless gay, lesbian, bisexual or transgender, they have the right to have happiness. So, let's create some creative T-shirt design to encourage them.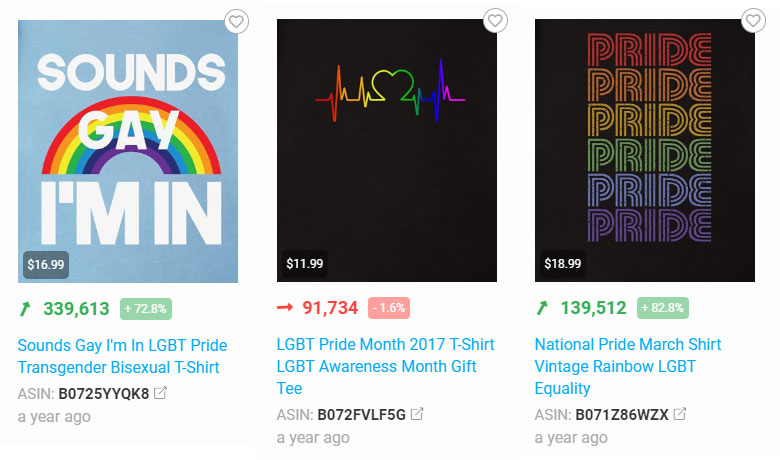 Graduation, graduation everwhere
June, the Graduation month. After years of studying, learning and trying hard, Graduation and a well rest are needed for our newly graduated. Graduation is one of the most important moment for everyone, why don't we make it more awesome? Try wearing an unique creative designed T-shirt at the ceremony, not a bad idea though!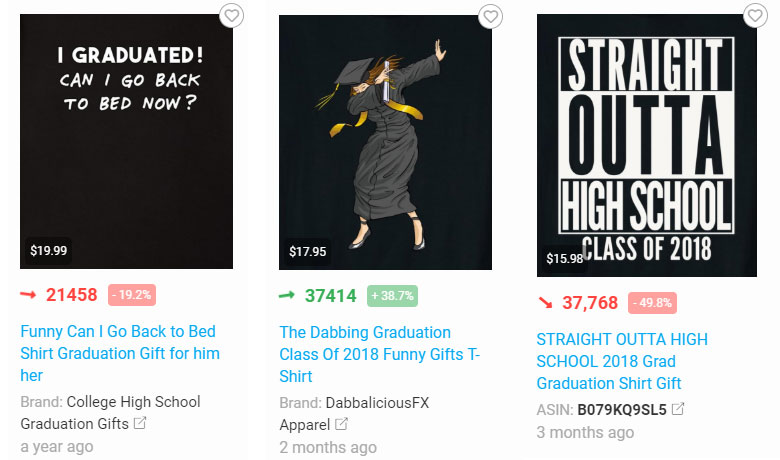 National Donut Day - June 1st
Donut is a super easy idea used for design. Simple, it looks delicious, and "Donut" pretty much sounds like "Do not". You can try "Donut Worry – Be Happy", "Donut touch me" for your T-shirt designs. Or, following the hottest trend: "Donut stress just do your best".
FIFA World Cup 2018 - the ball rolls on June 14th
This niche is quite hard to extract because of Copyright, act with care and avoid doggy at all cost. Some keywords you can be used are: Soccer, Football, or mixing with other niches like a dabbing national player with the national flag. Your job is easy: scale it, change the national flag to other country's and it's good to go.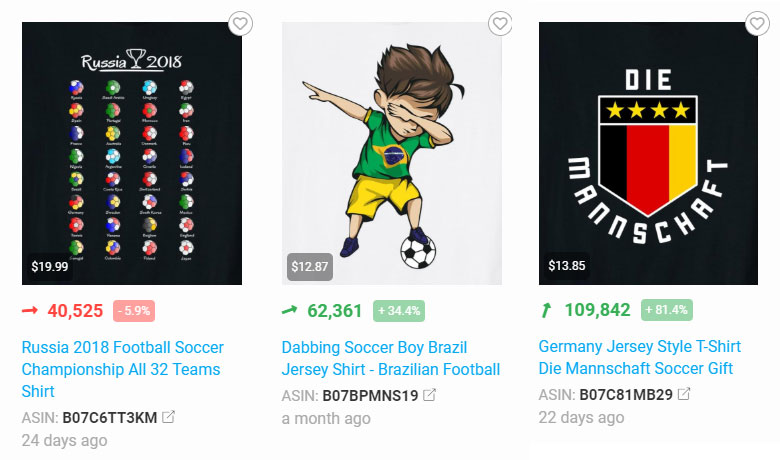 Father's Day - Celebrate with your dad on June 17th
This niche is similar to Mother's Day last month, expressing your love for your dad. It's a general niche and super easy to mix with other trends, boosting your items to the top search page on Amazon. Let's see some most successful designs of this Dad niche.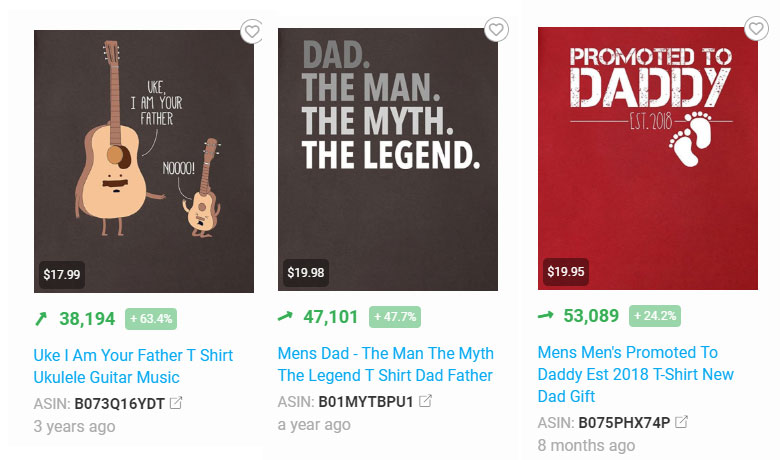 The first day of Summer - June 21st
It's summer time! Let's party, pack your stuff and start your trip now. Beach, sunbathing, swimming, cliff jumping, and bye bye school! But before you go, you can upload some hottest summer T-shirt designs and get hell lots of sales when return 😉 Let's see what we can design for summer time: