August is passing by with many potential niches like Back to school, Big Foot, or the US President Donald Trump. This August also is the time for the return of many ball leagues like Premier League or NFL. This means we have many Fantasy League to join in. The upcoming September promises to bring more and more potential trends which we can extract and get sales! Let's step ahead of the curve and find which niche is worth invest in?
First of all, there's always be the Hot Calendar: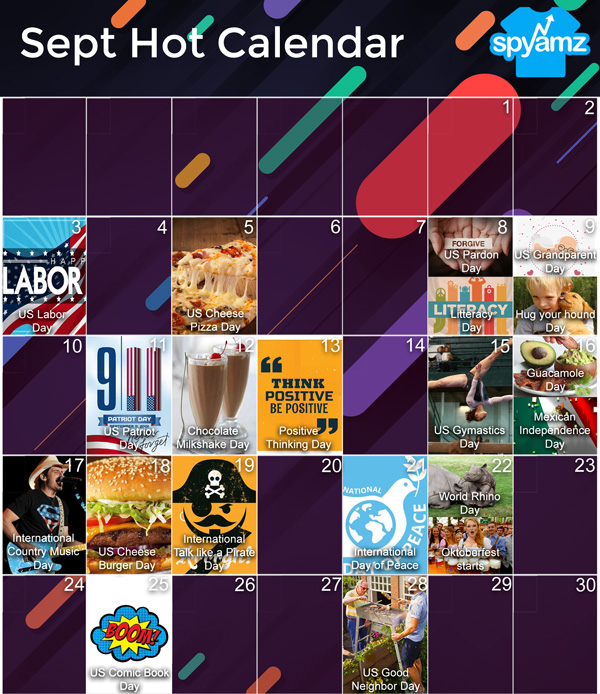 Merch by Amazon Design Inspiration
US Labor Day - September 3rd
The day of US Labor, celebrates the hardwork and contribution of everyone, encourages and motivates people keep moving forward. This is also a potential niche with quite high ranked t-shirts on Merch by Amazon market.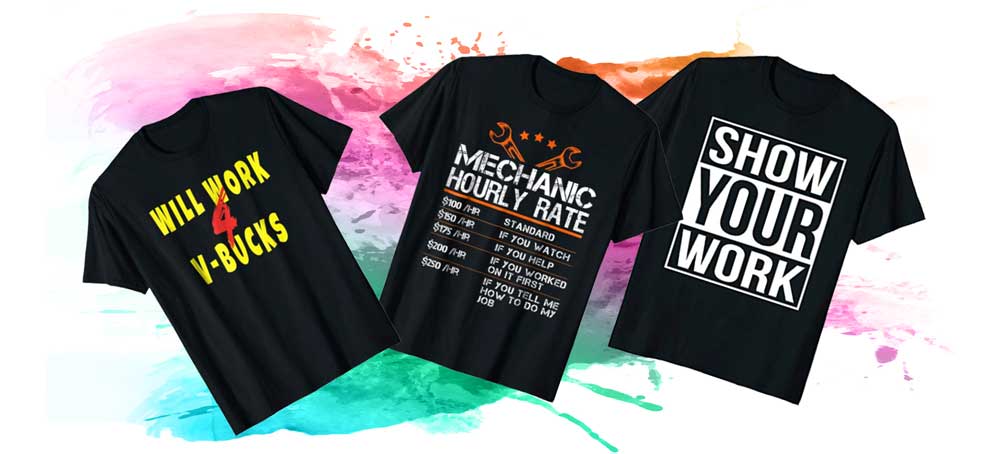 Patriot Day - Remember the September 11th
No one can forget that tragic day, the collapse of the Twin towers of World Trade Center, seized thousands of lives. Every year, people in the US hold many memorial occasions, to remember who had fallen, and to fight and stand against terrorism.
Keywords you can use to list on your products:
– Patriot
– Remembrance
– 9/11, 911, 9-11
– Sept 11
– Never forget
– 343 (343 fightfighters had fallen in the tragic event)
– Memorial
You can look into a few most successfull T-shirt designs for this niche here: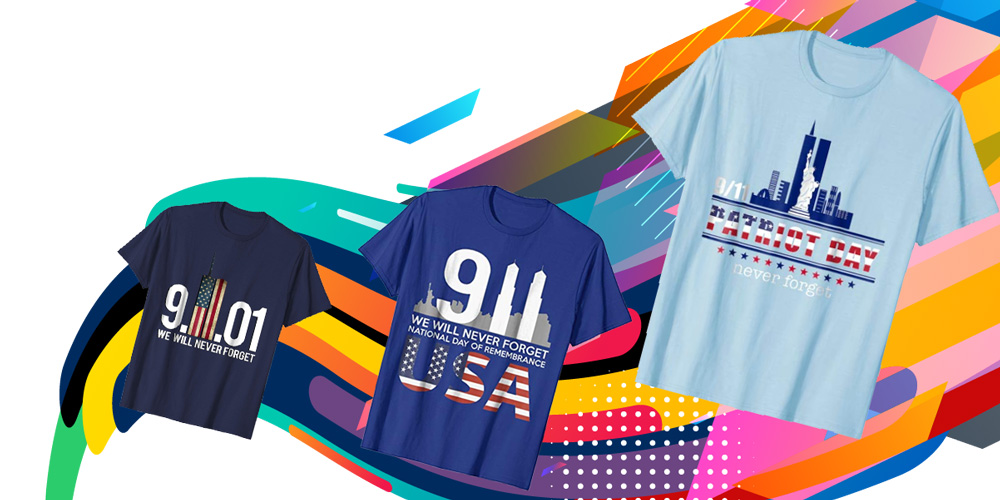 US Grandparents Day - September 9th
You must have known about the success of the Family niche. Family niche is also an evergreen niche which can get sales at all time of the year. This's why we all need a t-shirt for that niche. Especially, we have many many celebrated days for this niche: May's Mother Day, June's Father Day and Parents' Day, and now we have Grandparents Day in September. There are a lot of people love wearing a T-shirt talked about their family's member.
Keywords you can use to list on your products:
– Grandpa
– Grandma
– Granddad
– Grandmom
– Grandparents
– Gift
The most successful T-shirt designs for this niche is: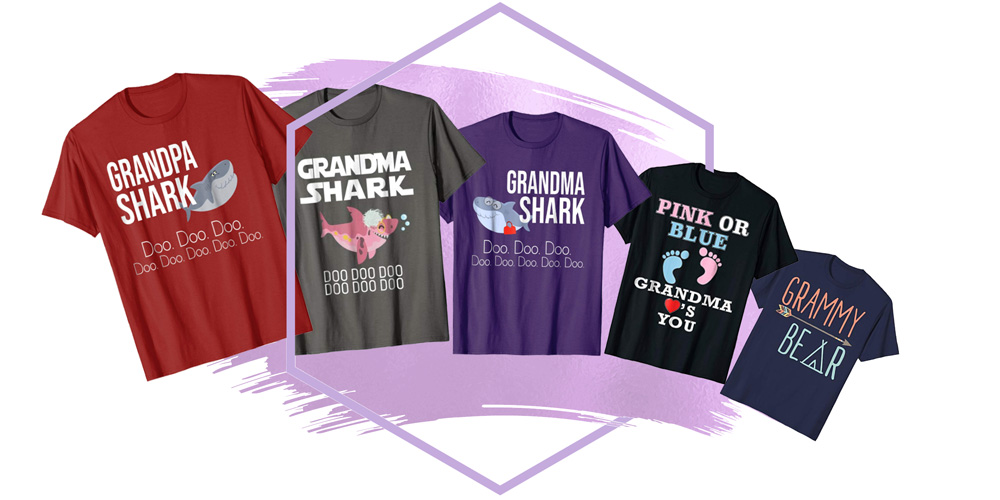 Mexican Independence Day - September 16th
US's neighbor, who successfully influenced their culture into Americans, it's our lovely Mexico. In this upcoming September 16th, Mexico is going to celebrate one of their biggest day: The Independence Day, and I believe it would be amazing!
Keywords you can use to list on your products:
– Mexico
– Mexican
– Independence Day
– Pride
– Celebrate
Below are the highest ranked T-shirts on Merch by Amazon: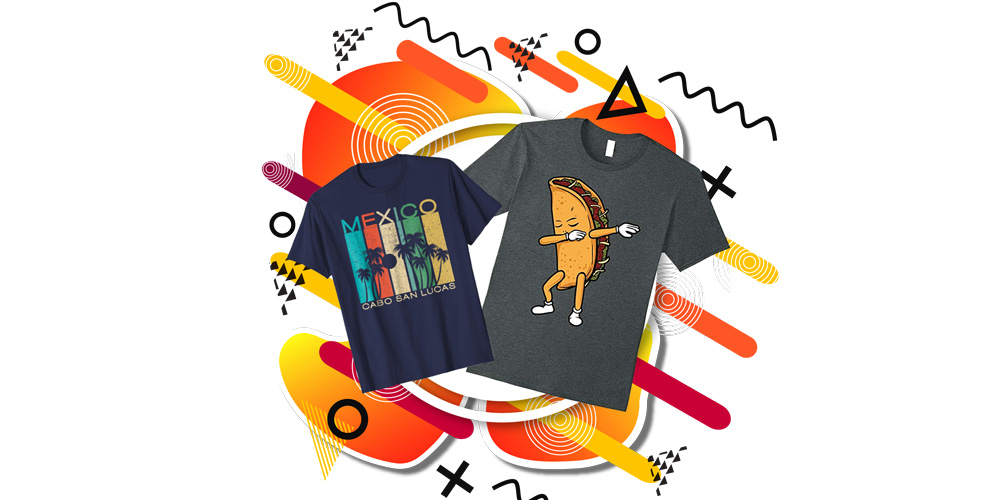 International Day of Peace - September 21st
The United Nations has selected September 21st to be the International Day of Peace, celebrating the invaluable of Peace, encouraging people to work together, bring peace to the mother Earth for a brighter future.
Keywords you can use to list on your products:
– Peace, peaceful
– Love, make love not war
– Equality, equal
– Kind, kindness
There are some of the designs sold really well via Merch by Amazon here: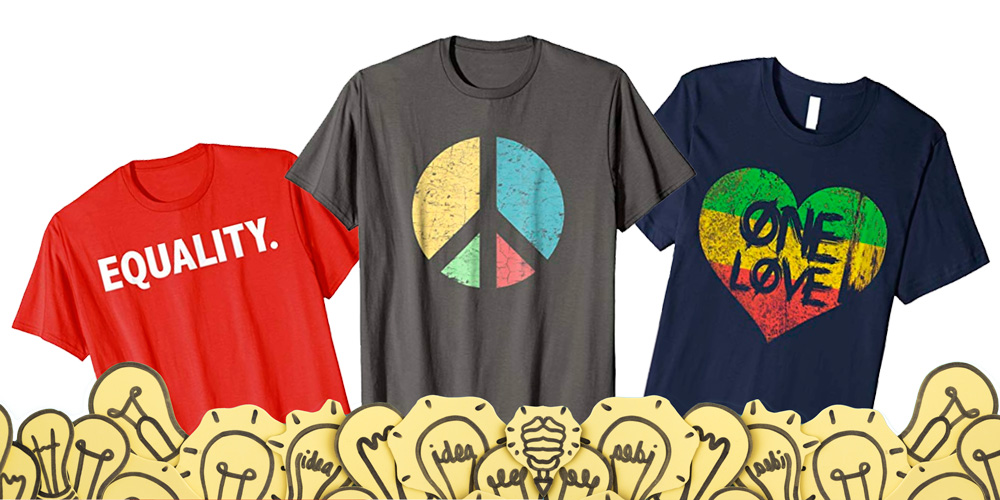 Oktoberfest - Starting from September 22nd
Beer is a very popular drink around the world, especially for men. We drink beer when happy, sad, or for nothing. And it's gonna be more fun if we drink together! How about a FESTIVAL, with FULL of BEER? Yes I'm talking about Oktoberfest, held annually in Germany, being the biggest Beer festival in the world. German beer is also known to be the best beer on Earth. Oktoberfest will start in September 22nd and last until the first half of October.
Keywords you can use to list on your products:
– Beer, drink beer, beer drink
– Oktober
– Oktoberfest, Oktoberfest
– Beer lover, beer lovers, love beer
– Beer-rific
– Beer-tastic
Look at some notable designs for Beer, shall we?: