November is the most important month of the year. We have Thanksgiving, Black Friday, Cyber Monday, and many more sales off occasions. As the price has been lowered due to promotion, the buying volume and demand significantly rises. Make sure your supply and designs are filled enough to maximize your sales this period.
However, it's wise to focus on what truly matters instead of uncategorized investing. There are some events which you can use to design about and get sales.
First of all, there's always be the Hot Calendar: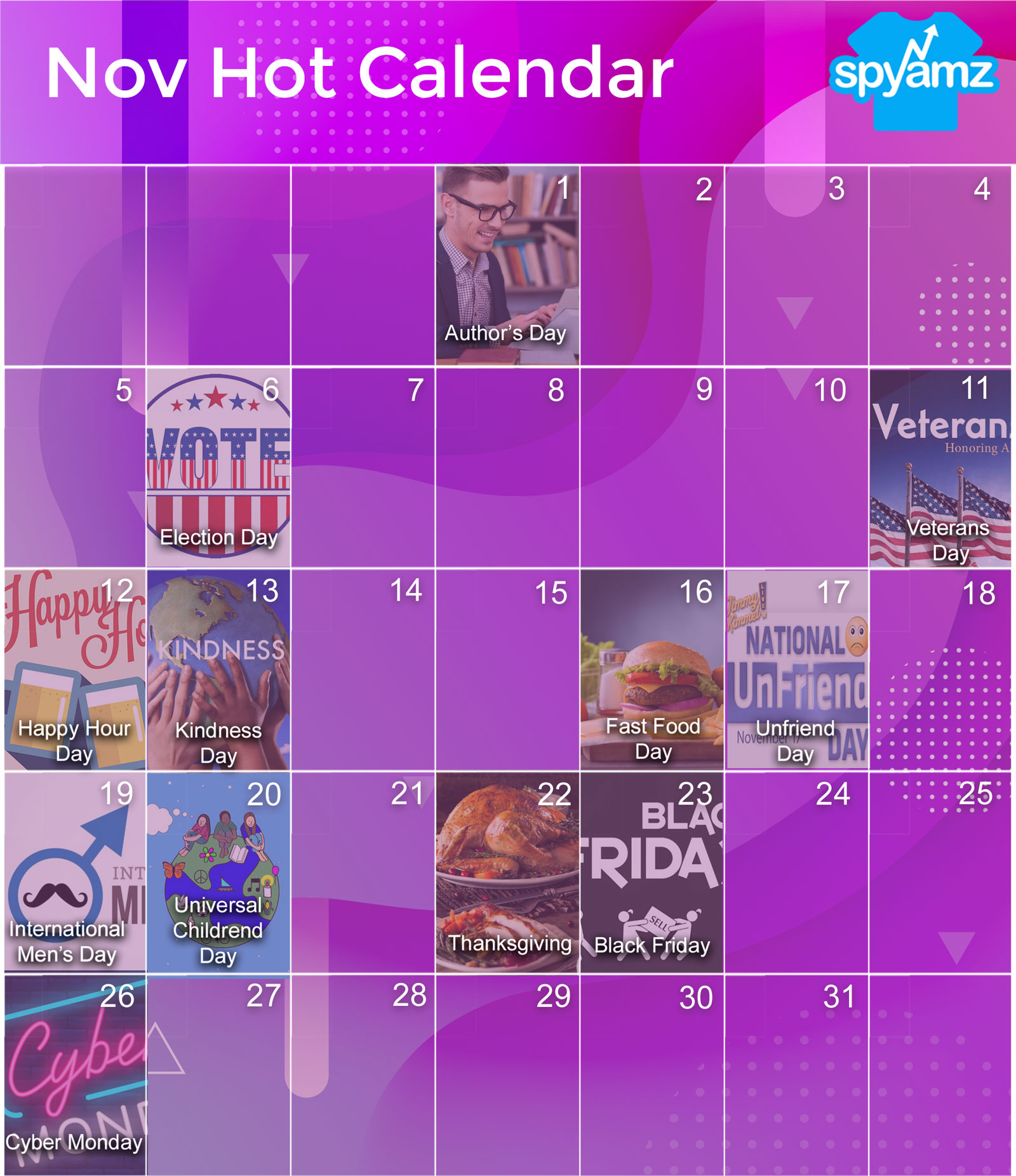 Merch by Amazon Design Inspiration
Election Day - November 6th
Election Day is one of the most important days for US Politics. This time, is the time for the people to speak, vote and put their trust on their representative. They can run campaigns, march, encourage and support for their vote. One of that, wearing a supportive T-shirt is a great way to support. You can put names of the candidates on your T-shirt design, people can buy and wear it in the street to show their support.
Keywords you can use to lists on your products:
– Elect, election, vote
– Names of the candidates, votes and states
Currently, the best t-shirts for Election day are here: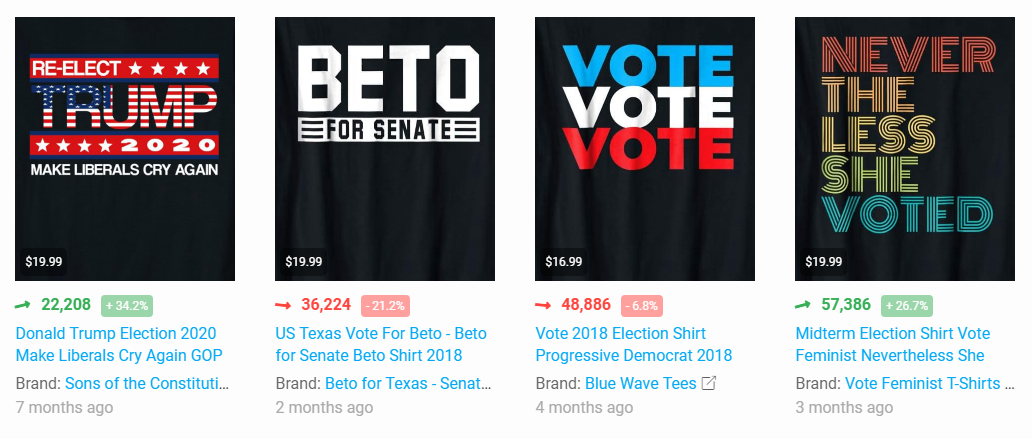 Veterans Day - November 11th
This is the National Day in the US, people spend this day to honor and thank all US Soldier had been fighting and protecting the Nation, preserving peace and finally show respect to them. This niche is an evergreen niche which you can sell at any time of the year. However, on this Veterans Day, the sales will rise up
Keywords you can use to list on your products:
– Veteran, Soldier,
– Protect, fight, peace,
– Patriot, military, freedom, free

You can look into a few most successful T-shirt designs for this niche here: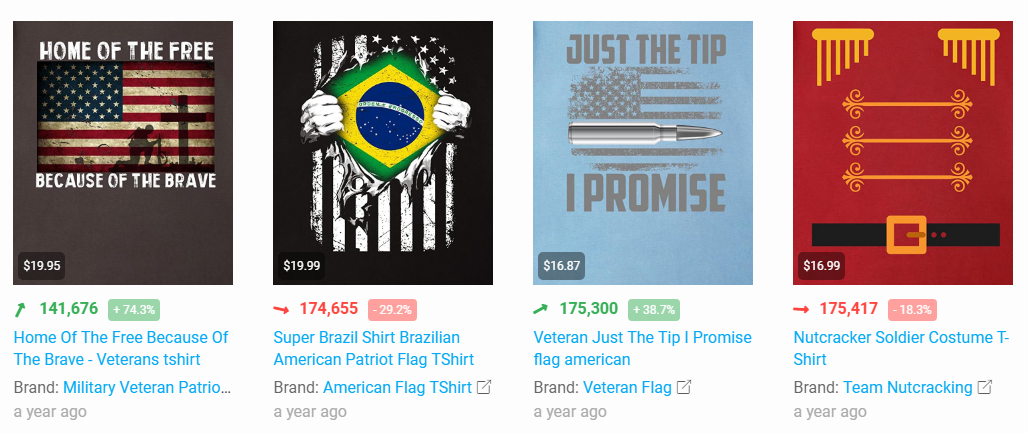 International Men's Day - November 19th
We have International Women's Day, and con the contrary we also have the International Men's Day. We not only honor the dignity, characteristics and good personalities of Women, but also the manner, strength, hardworking and brave of Men. Both genders are all deserved to be honored, and let's support them all
Keywords you can use to list on your products:
– Men, man, boy
– Galant, brave,
– Daddy, dad, father.

The most successful T-shirt designs for this niche are: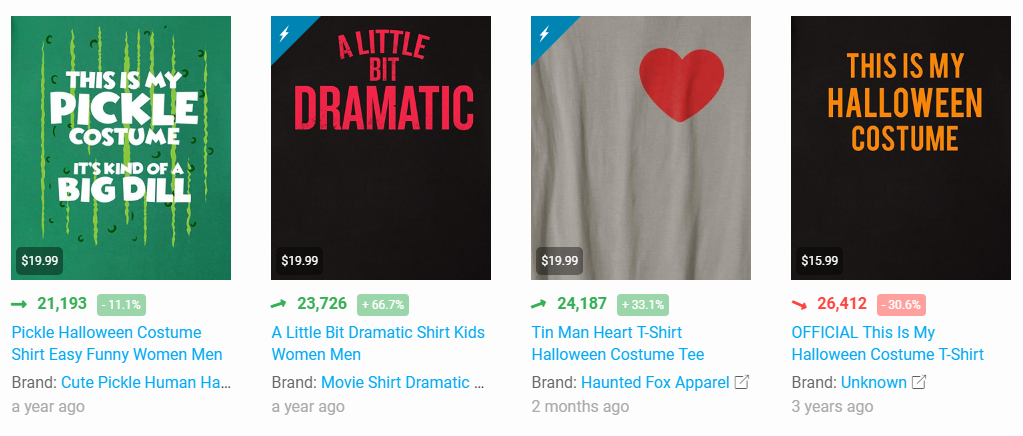 Thanksgiving - November 22nd
Thanksgiving is coming. Let's gather around the table and together pray and thanks for what we are gifted. This day, Turkey is served and a good time for the family to be together. Let's wearing a Thanksgiving shirt to mock the turkeys or simply bring the spirit of the Thanksgiving to your house!
Keywords you can use to list on your products:
– Thanksgiving, thankful, pray
– Turkey,
– Thankful, grateful, blessed
Below are the highest ranked T-shirts on Merch by Amazon: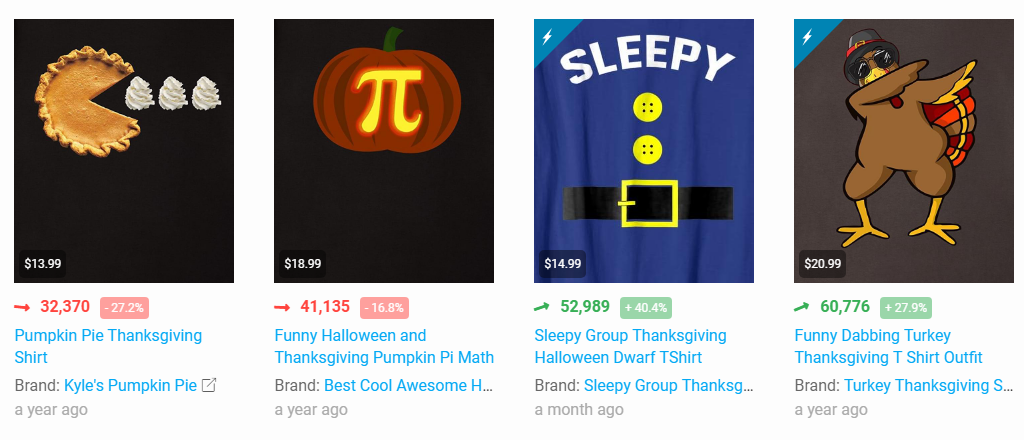 Black Friday - November 23th
Black Friday is the deepest, biggest sales off occasion in the year. The price of everything is on sales at a significant low portion, allowing people to afford to buy stuff they want. This is the most insane sale off time and the buying volume is incredibly high.
You can seize this chance to put your T-shirts on sale and maximize your profits on this sale season